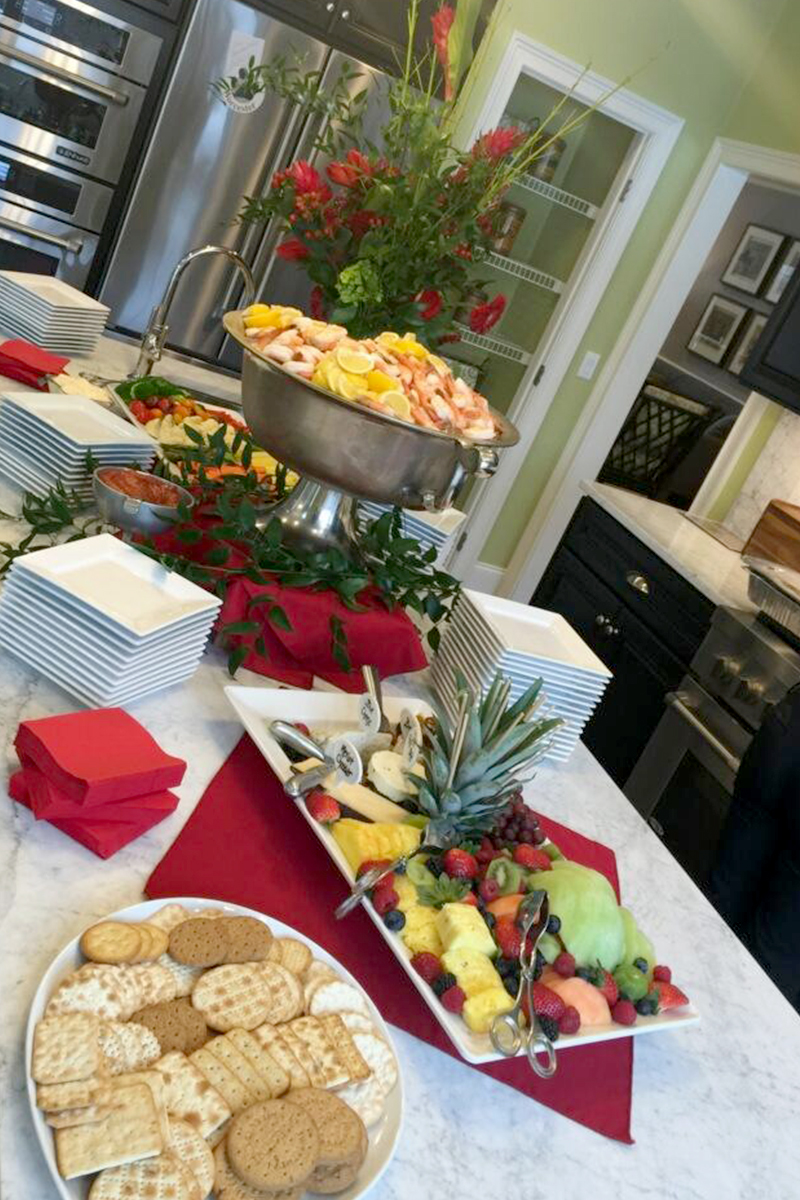 Our Customers Love Us & We Love Them Back!
Lilly's Catering Reviews
Read through some notes from our clients & customers
2021 Christmas Holiday Review:
"Taking a minute to compliment you and your staff on putting the special touches on our Christmas "open house".  It was a huge success and everyone loved the filet sandwiches.  The meat was so tender!  The whole meal was delicious!  Will be calling again for our next affair!  Thank you so much for making my entertaining a pleasure!  We. Give 
 to you and your staff!  Merry Christmas and Happy New Year!"
– Peggy
Loved Hearing From This First-Time Catering Client:
"You and your crew exceeded our expectations as always!
This is the first event I attended that was catered by you and your staff and was blown away. From the ordering with you and the service by your crew, it is so professional. Never worry about not enough food or the quality.
Class act! The ladies and young man were so on top of things, as far as refilling the plates and service with a smile the whole time. Kudos to all.
Thanks again Doug!"
– Roni
Thank You Nicole for this Wonderful Review:
"The food and presentation of it was lovely. It definitely exceeded our expectations. Linda, the server was wonderful and did a great job. Your help and efforts were terrific as well. We have had several restaurants cater and serve our events but I have to say your food and service at Lilly's has been the best we have had. Thank you for your professionalism through the whole time. We look forward to working with you and your team again."
– Nicole
Happy Times for a Holiday Party:
"Doug I want to say thank you to you and everyone involved for our Holiday party last night. Everyone enjoyed the food and the beer, wine and other drinks. This was the first time in several years that we have had a get together. We're already working on plans for next years party. Thank you again."
– Ed
Praise for Lilly's Catering for a Company Party:
"Everything was excellent. We had a wonderful night. Thank you and Happy New Year!"
– Julie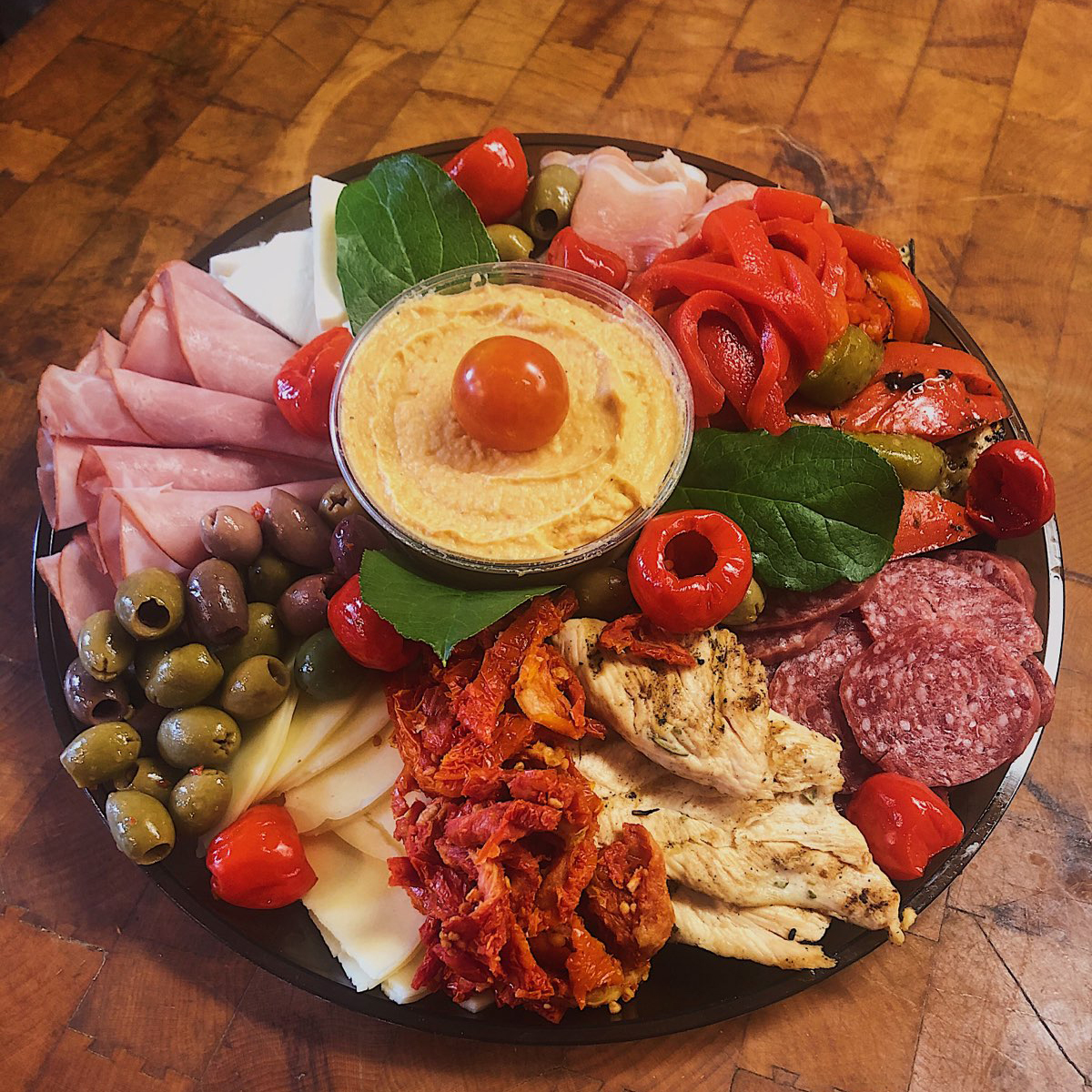 Perfect Brunch and Bonus Food Donation:
"Thanks so much for working on New Years Day and delivering our delicious brunch. Everyone loved the food and the extra tray of bagels and sweets went to the nurses at Doylestown Hospital Emergency room. Looks like a win for everyone."
– Debbie
"I just wanted to say thank you! We had a great time at our party! The food was excellent and the girls were awesome! Thank you for everything!!"
– Diane
"It was such a pleasure working with you. Your team was absolutely fantastic. They were all smiles, kindness, soooo helpful, super professional and efficient. I have only good things to say about them. I am also well aware that all the others like Barb, your cook(s) and yourself helped too. It was a smooth event because of the teamwork. So I really want to say thanks to all of you for your outstanding work!!!"
Thank you again."
"I can't express how ecstatic I was about how smoothly the surprise party went. The food and drinks were flowing and everyone had a great time. Barbara and her colleague Laura were nothing short of stellar in there service, attention to detail, and professionalism. From the quick set up to the little details that mattered like the signature Cosmos, I couldn't have asked for more.
Looking forward to our next event to be catered by Lilly's Gourmet!
And I'll be happy to spread the word."
– Paul & Alicia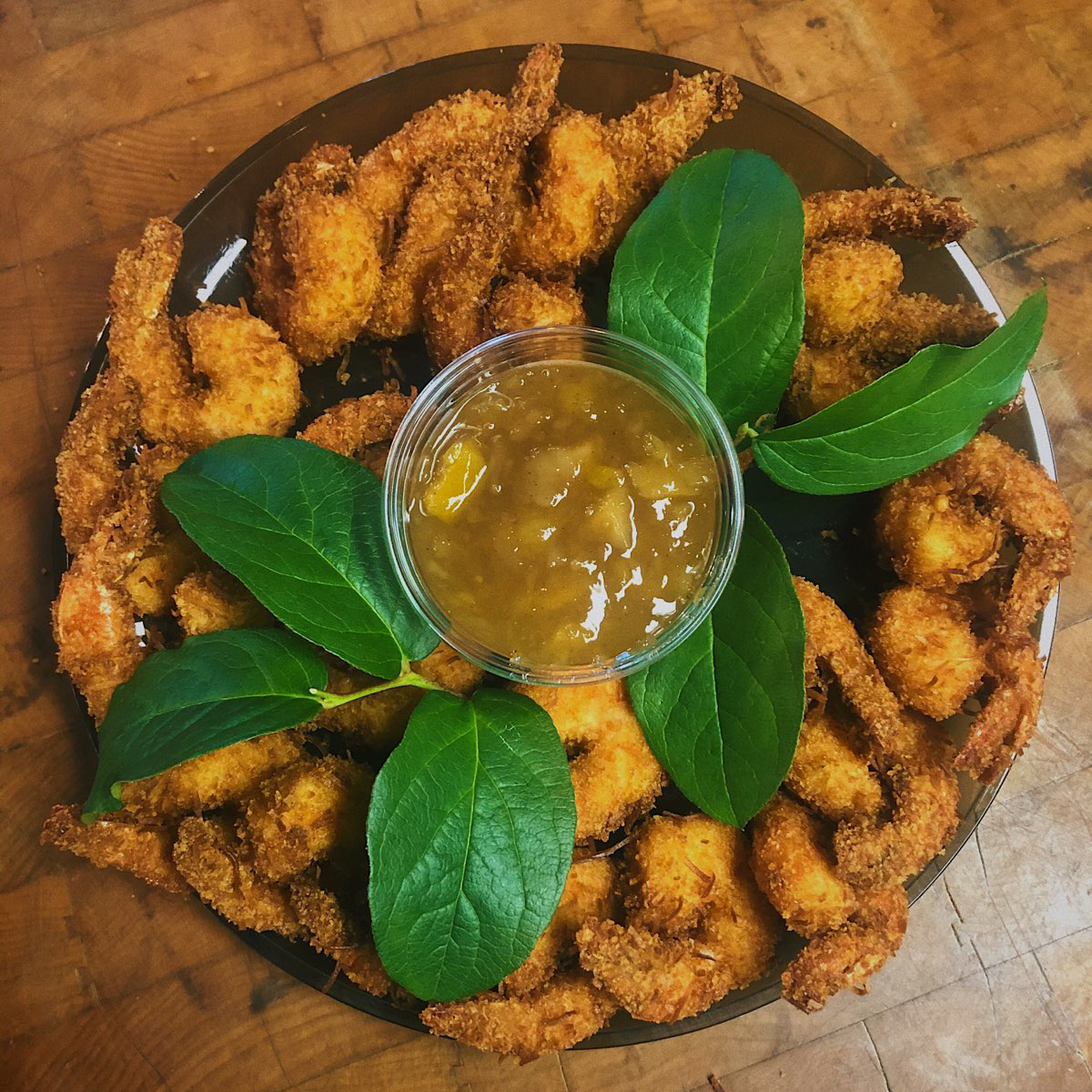 "I just wanted to thank you for an absolutely exceptional menu, staff, and services! The planning process with you and Barbara is always a delight. The food was OUTSTANDING! Everything was top notch! We received so many compliments, the staff was incredible, and the set up and flow of how everything went was flawless! It exceeded my every expectation in every way! If you ever need a referral or a testimonial, do not hesitate to contact me.
You're services are number one on my list, and I would highly recommend you to anyone and everyone I know. Thank you again."
– Justine,
Toll Brothers, Inc.
"I just wanted to thank you again for an absolutely flawless catering experience. After doing a trial run with Lilly's for a mother-daughter tea party for 50 guests this past Spring, I was certain you could handle our Annual Holiday Gala for 200 guests and I'm so glad I was right! Working with you, Barb, Lilly and the staff was pleasant and easy, and every detail was managed, leaving no room for error. Our guests are still raving about the delicious food and the spectacular service and I'm so happy and proud to tell them that it was Lilly's who pulled of such a phenomenal event. We've had 18 Holiday Gala experiences (some good, some disasters) and this was by far the most confident and relaxed I've ever been during the party. I've never enjoyed myself more during the event, and I owe it all to Lilly's! Thank you! Thank you! Thank you!!!"
– Renee
"Everything was perfect as evidenced with little food leftover. Service excellent! You just do an amazing job, we look forward to planning our next party. Merry Christmas to all!! Thank you."
– Maureen
"My husband Steve and I just wanted to let you know how pleased we were with our decision to once again use Lilly's Catering for one of our parties. This was our first holiday party and indoor party and as you know I was concerned with how everything would flow; most of our entertaining occurs during warmer weather when we can use our backyard. Linda Mellon and Mary Duff were so wonderful. I was so impressed with how everything was set up and served, but I was even more impressed with the clean-up. All our guests loved the food, something we know we can rely on when using your catering services. Using Lilly's allowed me to relax, have peace of mind, and to be a guest at my own party. Thank you."
– Susan
"Just wanted to say Thank You!! As usual, both events this week went off without a hitch and the food was AWESOME!! THANK YOU THANK YOU THANK YOU!!"
– Megan,
Duchess Farm Estates
"The event was amazing and the food was just as amazing. Barb and her team did a great job, she always does.
Thanks and we will for sure use you guys again."
– Luz
"Everything was excellent!!! Everyone commented on not only the presentation but how delicious all of the food was! I was very pleased with how it all turned out. Thank you so much!" 
– Michele R.
"We can't say enough good things regarding the staff at our home. The event was seamless & everyone raved about the food & service. Thank you so much for everything!" 
– Tina & Russ
"Our holiday party was an incredible success! The food was really outstanding, the servers were very friendly and helpful, and the party favours were a huge hit. I have received several calls from guests raving about the event. Several friends have said this was the absolute best party we've ever had. Thanks to you Doug and your whole staff for making it happen."
– Bill
"Thank you very much for a job well done as always!
Everything was wonderful and the crew, Linda, April, Paige and Eric were fantastic!"
– Beth & Will
"Wanted to let u know how wonderful our event was. Thank you for the delicious food and gracious staff. My party was a success thanks to you and your staff."
– Sandra
"Everything was AMAZING!!! Thank you so much!"
– Janel
"Thank you so much. The food was great!! Micki was amazing!!"
– Amber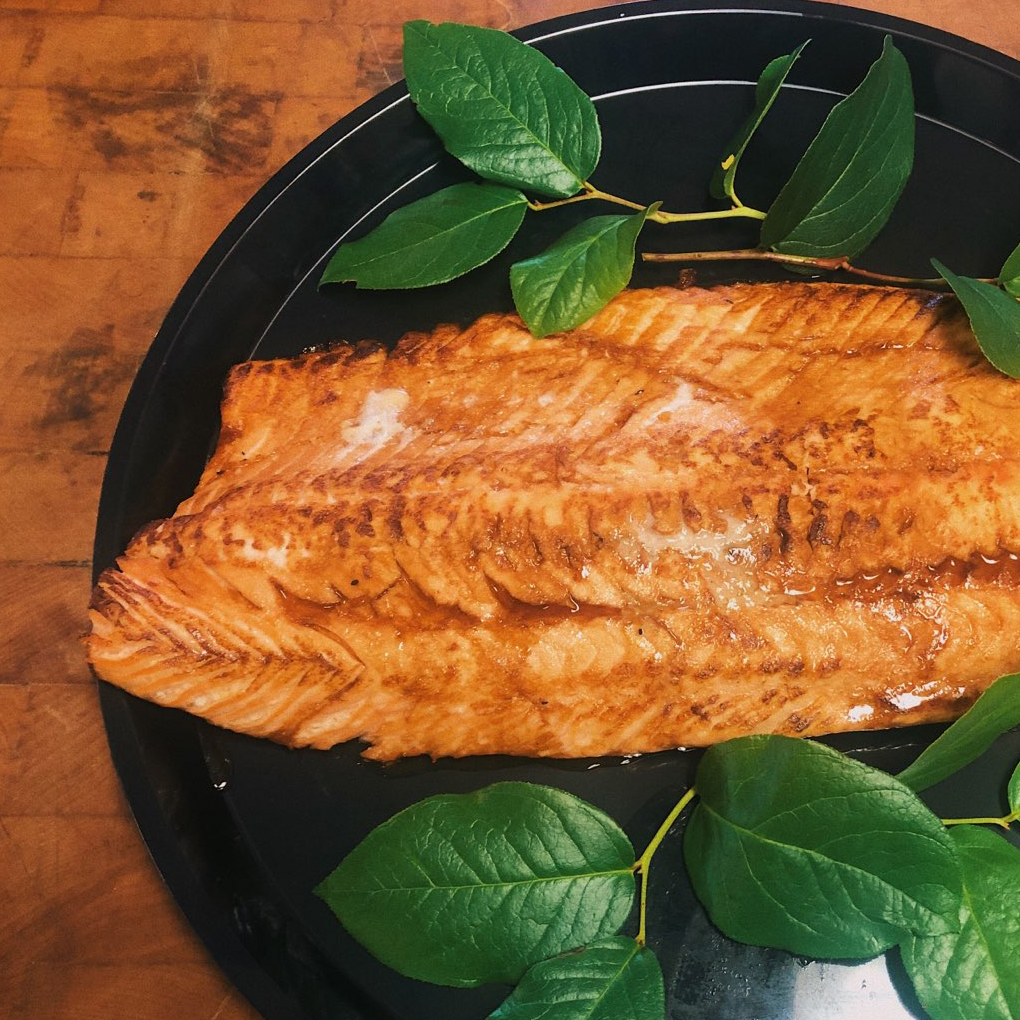 "You all did a wonderful job!! Thank you!!"
– Nikki
"I just wanted to say thanks again for all your help, the owners of the home and all of our coworkers were really wowed by the food, it was awesome. I appreciate your help and making me look good!"
– Alexa
"I'm writing to let you know how pleased I am with your services on December 10th. The dinner was delivered on time, in fact a little bit early! Every dish was delicious and prepared without cutting any corners. Everybody raved over the oven roasted vegetable medley and commented on the fact that they felt they were in a top notch restaurant! We also enjoyed the variety of items on the dessert plate.
I will spread the word about your professional catering service to people I know."
– Marta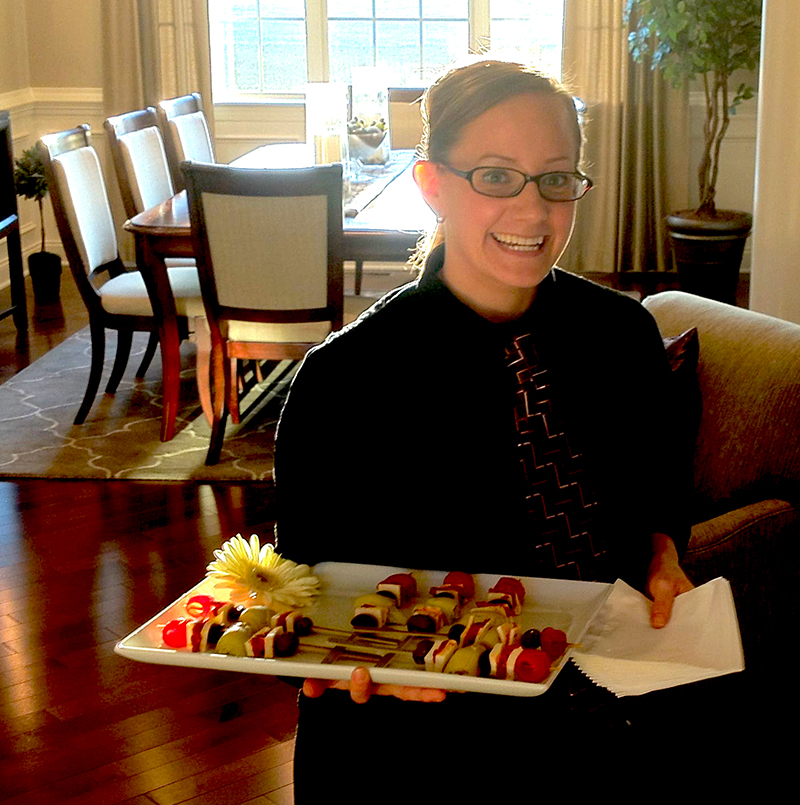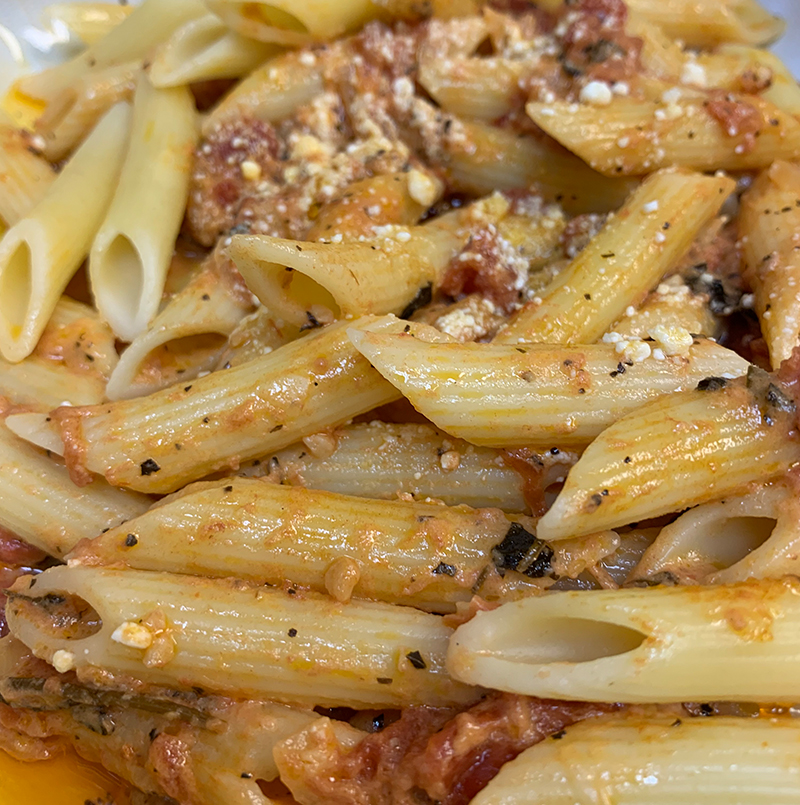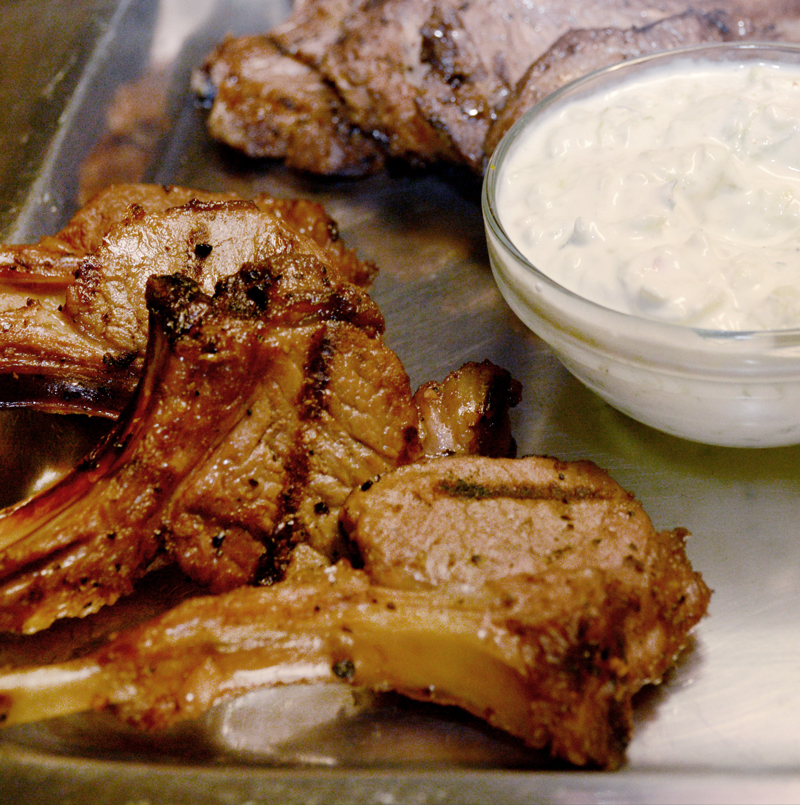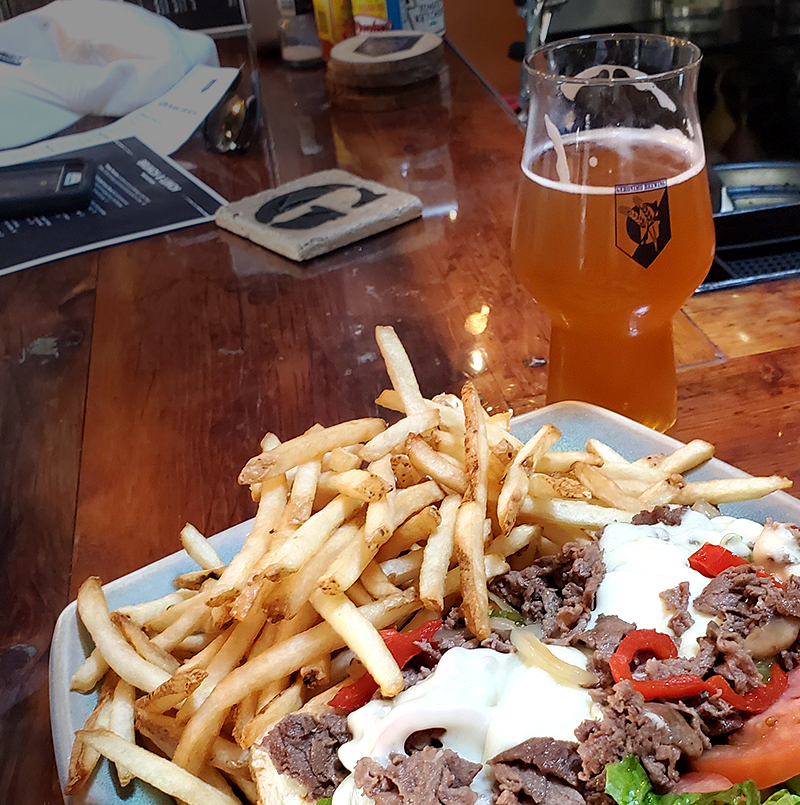 Don't Miss Out
Lilly's Gourmet Weekly Specials
Each week the team at Lilly's Gourmet designs four daily specials in addition to our regular menu. Find a different soup, quiche, salad (known as our "Garden Splendor") and sandwich (our "Daily Dagwood") for each day of the week! Enter your email address to be added to our email list for specials!
Lilly's Loves Bucks County
See you soon!
Lilly's Gourmet & Catering
1 W. Court Street, Doylestown, PA 18901
HOURS
Mon – Sat: 11am – 3pm
Lilly's Catering is available anytime – and anywhere – you need us! Contact Lilly's Gourmet.
Geronimo Brewing at Lilly's
1 W. Court Street, Shewell Avenue Entrance, Doylestown, PA 18901
KITCHEN HOURS at Geronimo Brewing
Mon & Tues: Closed
Weds & Thurs: 12pm – 8pm
(Kitchen open until 7pm)
Fri & Sat: 12pm – 10pm
(Kitchen open until 8pm)
Sun: 12pm – 6pm