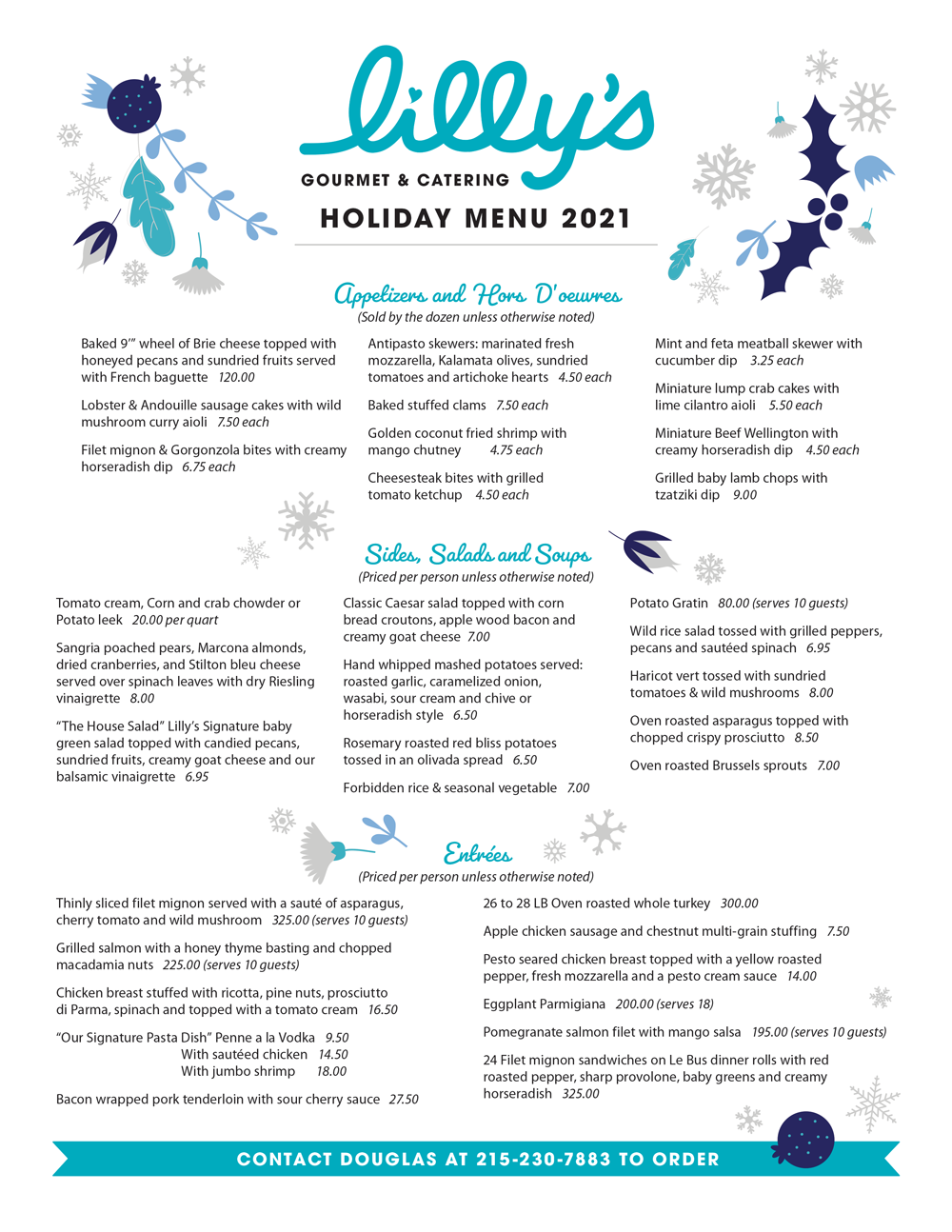 Catering to Your Every Need
Our Menu & a Look at Our Events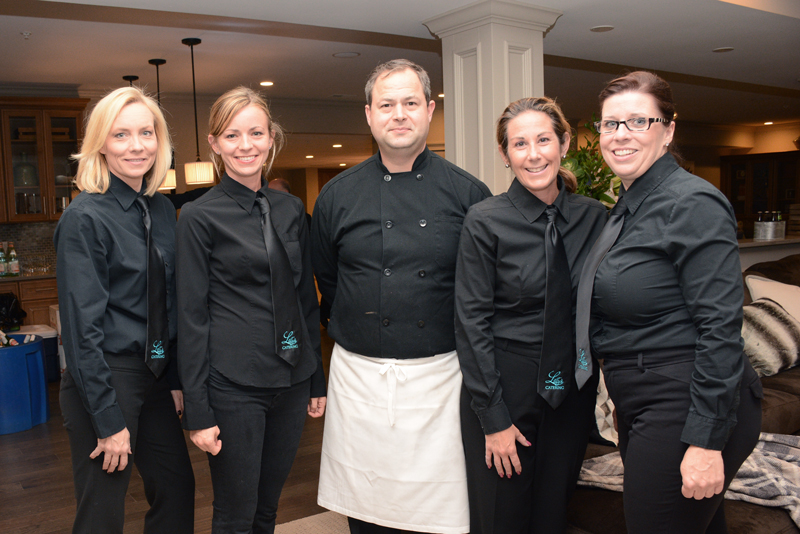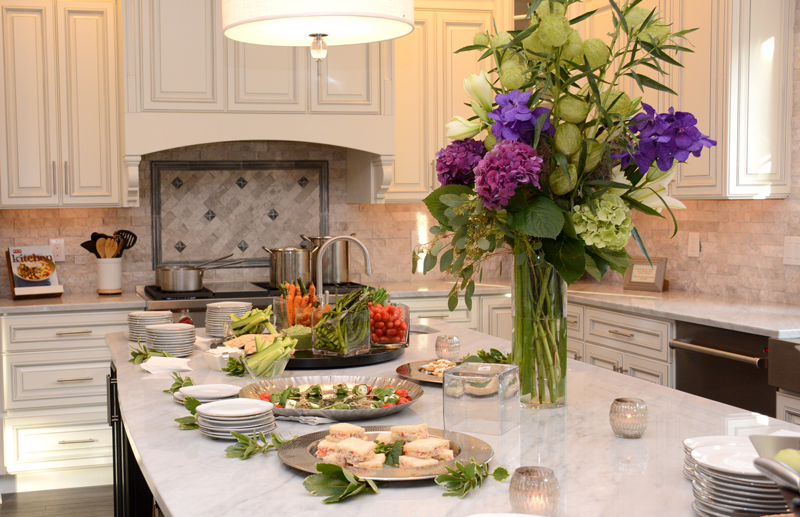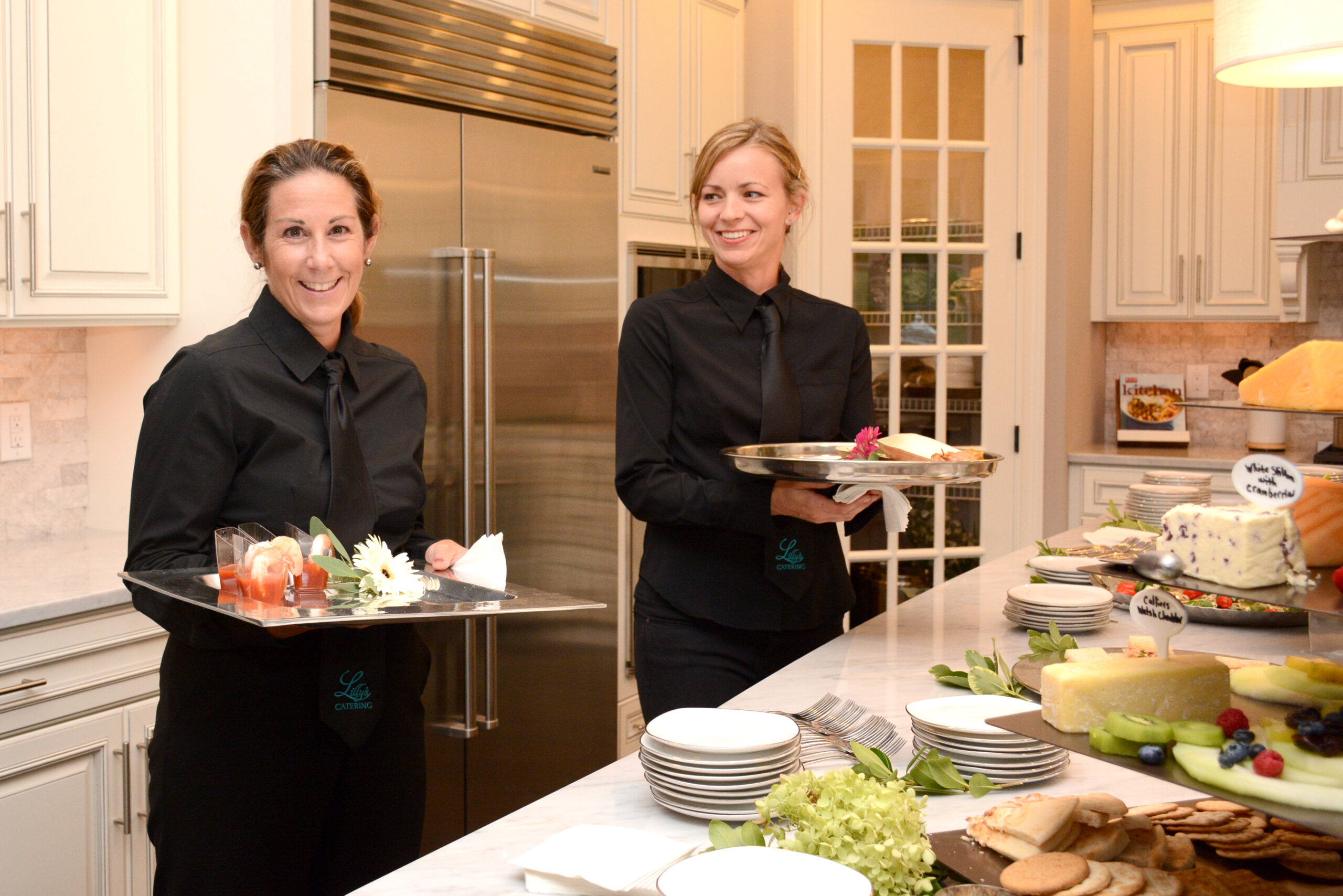 Lilly's Catering
Whether you know exactly what kind of menu you'd like or need some guidance for what to serve at your graduation party, wedding, shower, brunch, or other event, Lilly's Gourmet will create a strikingly fine spread to impress your guests! We can provide catering solutions so guests can help themselves or we have a team of professional staff for serving.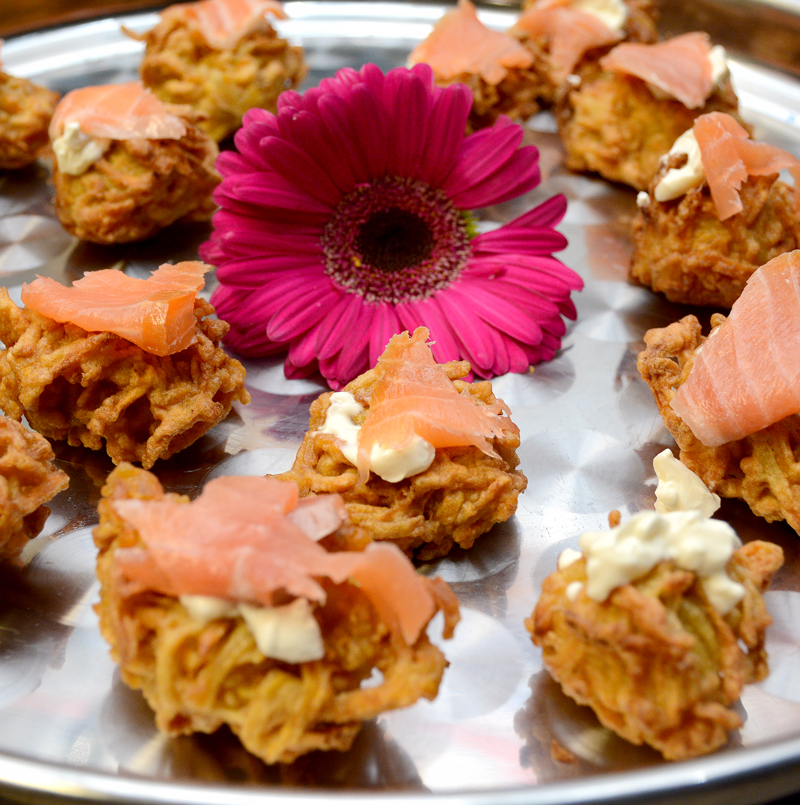 Don't Miss Out
Lilly's Gourmet Weekly Specials
Each week the team at Lilly's Gourmet designs four daily specials in addition to our regular menu. Find a different soup, quiche, salad (known as our "Garden Splendor") and sandwich (our "Daily Dagwood") for each day of the week! Enter your email address to be added to our email list for specials!
Lilly's Loves Bucks County
See you soon!
Lilly's Gourmet & Catering
1 W. Court Street, Doylestown, PA 18901
HOURS
M – F: 11am – 3pm
Lilly's Catering is available anytime – and anywhere – you need us! Contact Lilly's Gourmet and ask for Douglas.
Geronimo Brewing at Lilly's
1 W. Court Street, Shewell Avenue Entrance, Doylestown, PA 18901
HOURS
M & Tu: Closed
W & Th: 4pm – 8pm
F: 4pm – 10pm (kitchen open until 9pm)
Sa: 12pm – 10pm (kitchen open until 9pm)
Su: 12pm – 6pm